The Living Cert
Wolf Academy want to introduce the concept of having a Living Cert in school, not just a Leaving Cert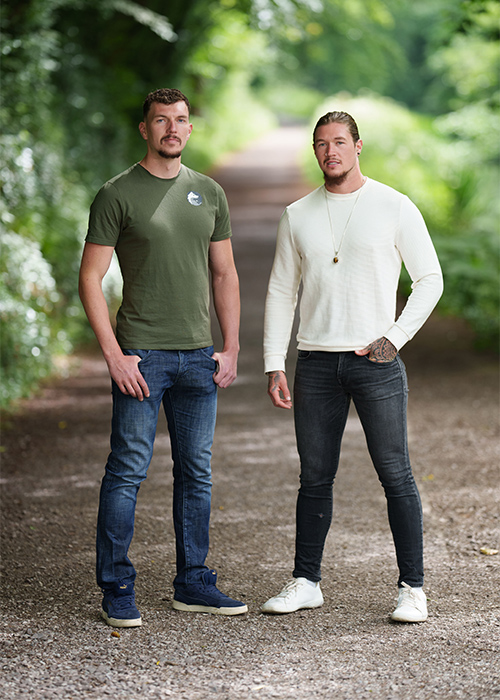 Hi we're Cormac and Daryl Noonan.
We're two brothers originally from Navan who both went down very different paths in life after leaving secondary school. We came together to share our stories so that young people don't make the same mistakes we did. We want to prepare young people for life, not just exams.
We decided to set up Wolf Academy to inspire and empower young people to live happier and healthier lives, become their true selves and achieve their ultimate vision.
We do this through our talks, workshops and online courses. We also aim to build an academy where young people can come after finishing school to discover who they are and what they want to do in the world.
Contact
Cormac 087 7766 291 [email protected]
Daryl 083 322 6878 [email protected]
Wolf Academy's
Vivid Vision 2030
Core Purpose
To inspire and empower young people to connect with and become their true selves
Core Values
Real
Compassionate
Growth-orientated
Massive Transformational Purpose
Transform education globally so that young people have all the experiences, awareness, skills and knowledge they need to live happy and healthy lives, become their true selves and achieve their ultimate vision.
OKRs
Global leaders in developing models for education from 5 to 18 year olds

Ranked among the World's Top 10 companies to work for

Wolf Academy campuses in over 50 countries
Objectives and Key Results (OKRs) Step by Step
Stage 1 2021
Provide world-class

Online Courses

to secondary schools in Ireland

Create a

Complete Wellbeing Programme

to be implemented in all 4th year (TY) classes in Ireland

Open up

School and Office Facility in summer

to host 3 week intensive workshops for teens aged 16-19
Stage 2 2022
Full

Wolf Academy University and Campus

- A GAP

™

(Growth and Purpose) year for those finished secondary school. Get clear on their path and develop strong mind, body, spirit and social bonds. Multiple course paths for self-discovery, links with businesses, active social entrepreneurship, social activities etc. 1000 students in first year - 95% graduate

Expand into UK market in September 2022 with our online courses, talks and workshops
Stage 3 2023
A Wolf Academy campus opens in the UK
Invested in and developed 2 highly successful social enterprises

created by students of Wolf Academy
Stage 4 2025
Six Wolf Academy campuses opened across Ireland - 6,000 students enrolled

Wolf Academy campuses also opened in the US, Canada, New Zealand and Australia

Stage 5 2030
Global School Education has been transformed

so young people have all the experiences, awareness, skills, and knowledge they need to live happy and healthy lives, become their true selves and achieve their ultimate vision.

Wolf Academy ranked in World's Top Ten Companies to Work For 6 years in a row and have led the way for other companies to adopt their workplace techniques

Wolf Academy campuses in over 50 countries
Cormac Noonan
Co-Founder, Head of Business Development
Author of Discover Your Destination 
Certified Canfield Success Trainer 
Co-Founder of Pizza Sunday Club 
In his talks and workshops, Cormac's delves into his career journey which includes working as an IT Consultant, setting up a Non-Profit for the homeless and becoming a travel writer. He discusses how we went from graduating from Trinity and landing a job in one of the world's leading IT firms to sleeping on a park bench in Canada 3 years later, wondering what he truly wanted to do with his life. Having completed a solo 30-day cycle across Canada, Cormac wrote a book about his personal discoveries in order to help those who want to discover their true mission in life.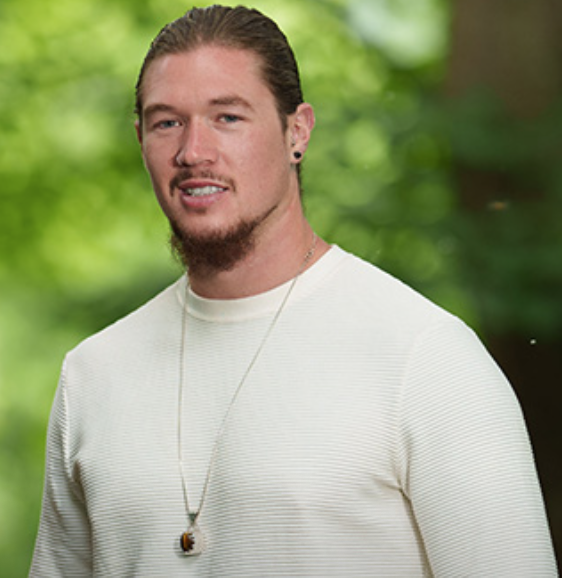 Co-Founder, Head of Sales and Customer Relations
Qualified Personal Trainer and Nutritionist 
Certified Canfield Success Trainer 
Founder of Daryl N Fitness
Daryl shows through his talks and workshops how he came back from darkness to find meaning, a new purpose and a different way of looking at life. He talks about his recovery and how he eventually pursued his lifelong passion for fitness. He details how his motivation shifted to share his story with others in the hope they find the courage to express themselves before they stray down the wrong path as he did.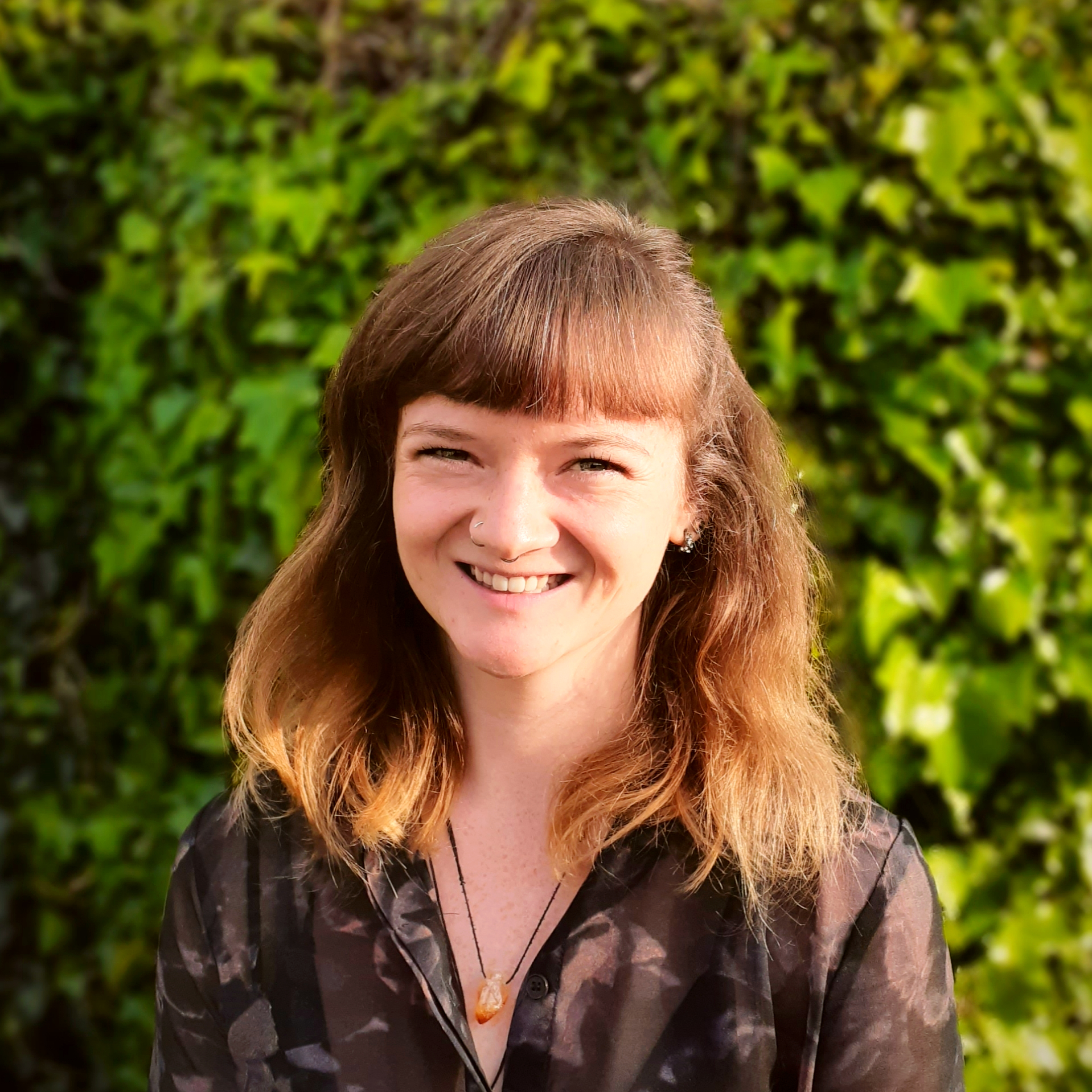 Head of Admin, PR and Social Media
Credentialed Practitioner of Coaching 
Certified Mindset Coach
Author of Words for Wellness
Yvonne Doherty is a Certified Mindset & Empowerment Coach, writer and course creator, passionate about empowering others to master their mindset so they can confidently create a life they love living. Having overcome her own challenges with anxiety, depression and an eating disorder, Yvonne is determined to guide others to their own mental freedom. As her struggles began during school, she feels particularly called to work with young people, and help them realise their immense potential to handle life's challenges and learn to love who they are.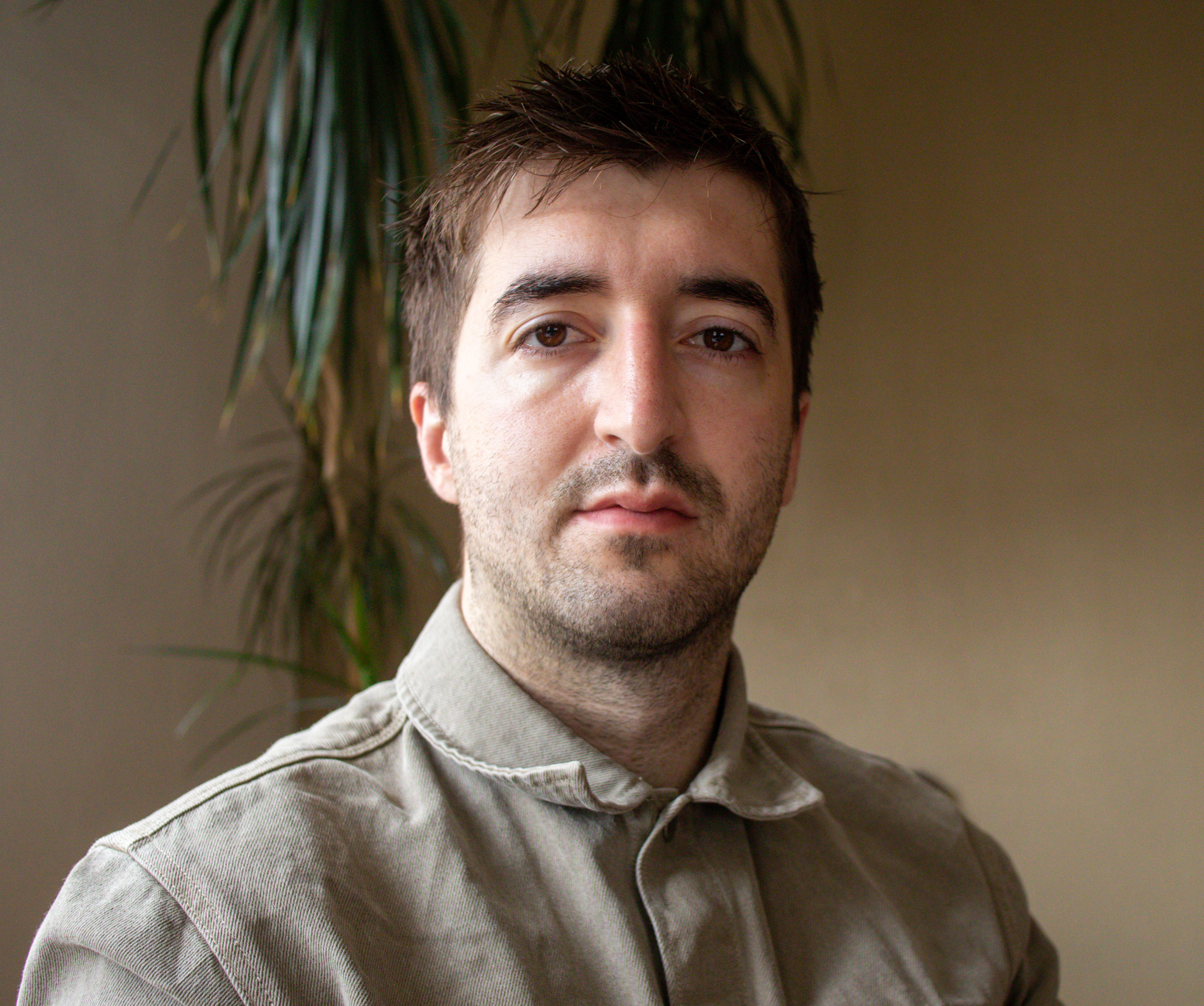 Thomas Blade
Head of Production and Marketing
Thomas is a media professional who has worn many hats across areas in marketing, TV production, and documentary filmmaking.
A chance encounter with Cormac while they were both on their travels intertwined their paths.
Thomas was inspired by Wolf Academy's vision to help young adults unchain what is holding them back from living a more meaningful life and to better prepare them for the struggles they will encounter in the future. 
Manifesto
Wolf Academy is more than just a company. It is a community of people from different countries, cultures and backgrounds coming together to transform education.
We aim to create a system of education that inspires and empowers people to live happier and healthier lives, become their true selves and achieve their ultimate vision.
Wolf Academy's audacious mission means we have different rules for how we approach our work.
1. People
The quality of people working for Wolf Academy is the reason we are able to achieve our extraordinary mission. People who join Wolf Academy must be ambitious, self-starters who are looking to make a genuine contribution to the lives of others. Just as wolves derive their strength from the pack, Wolf Academy derives its strength from having a diversely skilled team of people working together as one unit. 
At Wolf Academy we always put our own people first. We believe that if we look after our people, they will feel valued and understood. Once the needs of our team are met they will be much better equipped to look after our customers and carry out our mission. 
We are a tightly-knit team and we do not ask anything of others that we would not be prepared to do ourselves. To incorporate this, once a month all directors and team members will engage in cleaning duties together.
2. Love
All of our business decisions will be made out of love, not fear or ego. We make pricing and product decisions based on how we can give the most value to our customers while helping them commit to their transformation. 
If a particular customer cannot afford our programs or courses but we believe they will benefit from them we will work with them to negotiate a price that they can afford. We will not allow money to get in the way of helping someone who needs it.
3. Unity
We believe in the importance of diversity and treating everyone with the same respect and dignity regardless of background or status. We employ people from different countries and cultures as well as different industries and educational backgrounds. We hire people based on character traits, passion for our mission and our belief in their suitability and potential for a specific role. Formal education can be a bonus but it is not as important as passion, creativity, open-mindedness and a strong desire to help others.
4. Integrity
We will remain true to our word. This means fulfilling any promises made to other members of the team and customers as well as all contract agreements. If we say we are going to do something, we do it.
5. Honest and Effective Communication
We will ensure honest communication at all times with all team members and other relevant stakeholders. We believe honesty in all matters leads to effective communication and trust among team members, customers and other stakeholders. 
We believe in the importance of creating strong communication channels between all members of the organisation. We believe so strongly in the importance of effective communication among team members that we will incorporate routine feedback sessions each week and more in-depth individual feedback sessions each month. This is to ensure no small problems or grievances build up overtime causing harm down the road.
6. Thinking Big
Shooting high and failing will be rewarded. 50% of our business goals will have a 50% chance of success. Our overall mission should always be just out of reach.
7. Growth
We prioritize growth on an individual and company basis. We invest in the growth of our team members in both their personal and professional lives. 
Each person is assigned a life coach upon starting in the company and they will have monthly meetings to keep them on track. We also invest in the growth of our business teams, our methodology and every other aspect of the business. If we are not growing, we are dying.
8. Autonomy
Any day-to-day or team level decisions will be made by the team leader or the person in charge of that particular area. The only exception is for strategic level business decisions which will be made by the executive members. For example, if the company wishes to move in a different direction in order to best achieve its mission the board may get feedback from team members but the ultimate decision on what to do lies with the board.
We are a task-oriented company so if someone completes their tasks for the week they can leave early or even take a day off. Team members will have autonomy over their work schedules once targets are being reached on time and work is to the expected standard.
9. Humour and Joy
We promote humour and fun in the office. If the office environment becomes dull or serious then we are doing things wrong. 
Wolf Academy will be a place where people can be themselves and express themselves while also getting their work done. Happy people are the best at what they do.
10. Creativity
We encourage team members to think unconventionally and outside the box. We take nothing for granted and we are always open to being wrong. We continuously look to come up with unique solutions to problems and new and better ways of doing things
If you feel Wolf Academy is a place you would like to work, feel free to email us at [email protected]
In your email tell us:
Why you want to work with Wolf Academy
The skills or experience you have that you think can help us achieve our mission